What changes in HD have you seen over the years?
Paul Wheeler, BSC: The most significant change was two that came more or less simultaneously.  When solid state storage came in replacing tape and the three-chip configuration was replaced by single chip sensors.  The larger single chip sensors enabled a whole raft of conventional motion picture lenses to be used and encouraged established lens makers to build lens sets especially for HD.
Higher and higher pixel counts, and larger and larger chips have been fascinating developments to watch.
What was one of the most challenging things you learnt on set?
Paul Wheeler, BSC: To trust my eyes and the monitor. Suddenly we were not using exposure meters and ringing the laboratory at 7:30am in the morning to see if yesterday's "snaps" had come out as expected. We were lighting and composing in "real time".  Some DoP's found this difficult to get used to especially as the Director could criticise the image on the monitor,  it took away the mystique. I found it exhilarating,  more like painting where you load your brush and make a mark immediately. This is the main reason I took to HD very happily and quickly.
What was the most challenging problem solved on set?
Paul Wheeler, BSC: It was actually a problem I solved for a friend who was shooting in stereo HD.  He had supplied his own set of lenses and the cameras had come from a supplier who was on set to look after them.  My friend rang me to say the two images were not matching and his camera supplier was blaming the lenses, and he thought it was the cameras,  what could he do. I had no idea but said I would ring him back if I thought of something. Intriguing! In ten minutes, I had the solution,  set the camera with the suspect lenses up on a locked off shot – the problem should be there – it was,  then swap the lenses over from one camera to the other. If the problem traveled across the stereo image, it was the lenses. If it stayed in place with the two images, it was he camera.  Five minutes later my delighted friend rang me back to say the fault did not travel, so it had to be the cameras!
Could you share your Top 3 Tips related to working with HD formats, processes and workflows?
Paul Wheeler, BSC:
Tip # 1.  Get rid of your DIT.  Switch off your waveform monitor.  Learn the correct way to set up a monitor, and then, trust it.  If you light by eye to a properly set up monitor, I can almost guarantee that your images will become more original,  much more like you visualised them and much more artistic.
Wheeler's first law states that if it looks right, it is right.  Trust me, it works.
Tip # 2.  Crewing.  Get the best camera operator and focus puller you possibly can,  they are your right arm.  I know it's unfashionable to use camera operators, and producers see them as an unnecessary expense, but if you have a lot of lighting to do, having a camera operator will improve your lighting immensely as it frees you for your main job.  And, don't keep telling your operator what to do. If you have chosen the right one, all you should need to do is brief them at the beginning of each scene, and let them get on with it,  you hired them, after all.  I know in America, the DP tends to rule over the camera operator all the time, but this is not how I like to work, and I think it inefficient and rather insulting to the operator.
When I was at the BBC, we used to get 14 days to shoot half-an-hours Drama, and we were very busy.  The power that be decided that 12 days should be enough.  I was the first cameraman this was put to,  I said I would happily try it if my assistant could operate the camera and we got an extra junior camera assistant.  In those days, the BBC were very anti using operators.  In the end, I prevailed, and we brought the show in half a day under the permitted 12.  Point proven!
Tip # 3.  Protect your data.   It's very easy, particularly on a multi-camera shoot to overwrite a memory card.  Often the camera cards are taken to a download station,  transcribed to two hard drives, wiped and sent back to the camera crews.  Daft idea, I know!   If the producers insist on this way of working in conjunction with the download technician, I insist on a longish table with a box on one end clearly labelled IN, and another at the extreme other end labelled OUT.  With any kind of luck, you will now avoid an overwrite.
Never, ever put a card with data on it back in the camera.  If the director insists on playback, I always refused to continue to record on that tape and put a new one in.  It still worries me when playing back from a solid state card, but it seems to be safe enough.
About Paul Wheeler, BSC:
Paul Wheeler, BSC, FBKS GBCT was trained at the BBC rising to become a Senior Drama Film Cameraman. Paul Shot one of the first BBC Drama Series to be photographed using the then new Digi Beta cameras, by which time he was freelance. He is a renowned cinematographer/director of photography and trainer, he has been Head of Cinematography at National Film & Television School and still runs courses on Digital Cinematography there. He has also been Head of Cinematography on the Royal College of Arts MA course. Paul was invited to become an associate of Panavision in order to help them introduce the Panavised version of Sony's HDW 900f camera which meant he joined the HD movement 3 days before the first Panavision camera arrived in Europe. Despite all this he is still very much a working cinematographer. He has been twice nominated by BAFTA for a Best Cinematography award and also twice been the winner of the INDIE award for Best Digital Cinematography.
High Definition Cinematography, 3rd Edition
Written by Paul Wheeler, BSC, FBKS GBCT
High-definition is now ubiquitous in video production and High Definition Cinematography, Third Edition provides the explanations, definitions, and workflows that today's cinematographers and camera operators need to make the transition. Paul Wheeler will explain the high-definition process, suggest the best methods for filming, and help you choose the right camera and equipment for your crew with this comprehensive book. You'll also learn the different formats and when best to use them, how to create specific looks for different venues, and learn how to operate a wide variety of popular cameras.
Order your copy of "High Definition Cinematography, 3rd Edition" today.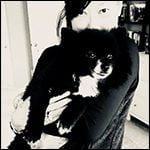 Interview conducted by Jody Michelle Solis. Jody serves as Associate Publisher for Sports Video Tech (www.www.sportsvideotech.com) Magazine, StudentFilmmakers Magazine (www.studentfilmmakers.com), and HD Pro Guide Magazine (www.hdproguide.com). She enjoys content creation, shooting/editing video, and teaching dance/yoga.